Sugar Sammy Bio
---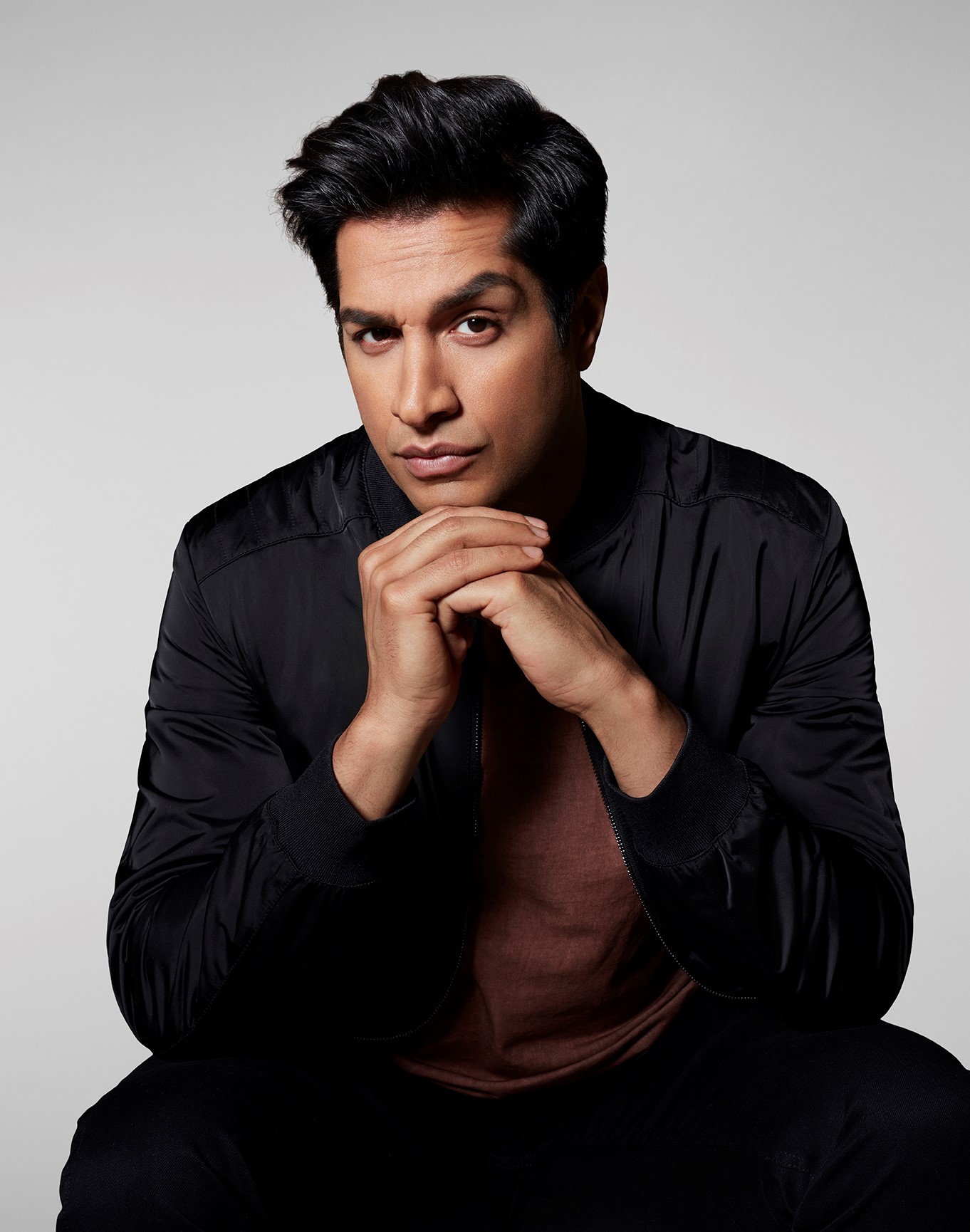 One of the hottest comedians on the international circuit, Sugar Sammy has performed over 1,800 shows in 32 countries, in English, French, Hindi, and Punjabi.
In the fall of 2016, he made his debut in France, performing sold-out preview performances at Paris' mythic Point-Virgule theatre. After a two-month preview tour around France, he officially launched his new show, written specifically for French audiences, in March 2017 at Paris' Théâtre l'Européen. Critics and the public alike were unanimous in their praise of the show. GQ France even declared that "the funniest man in France is a Quebecer." Sugar Sammy's love affair with France continues as he moves to the 1465-seat Casino de Paris in March 2020, having sold out residences at the Alhambra and Européen theatres. The "new king of comedy," as he was crowned by the prestigious Quotidien TV show, has performed over 265 shows in France so far. He ranks in the "Best of 2017" by Paris Match magazine and was named Best Comedian of 2018 in the sixth edition of Les Étoiles du Parisien, Le Parisien magazine's prestigious annual countdown - broadcast on the C8 network - becoming the first Quebecer to win the prize.
Sugar Sammy's French connection has grown even stronger. Between legs of his European tours and his fall 2019 Canadian tour, he filmed his second season as a judge for the 14th season of La France a un Incroyable talent, France's version of America's Got Talent. Produced by Fremantle Media, one of Europe's leading TV, radio and production companies, the show is watched by a weekly audience of 3.5 million and broadcast on M6, one of France's biggest networks.
2020 has Sugar Sammy on the road in the U.S. in January and February, returning to 5 major cities – Atlanta, San Jose, Chicago,
Miami and ending the U.S. tour in New York at Carolines On Broadway. Then he returns to tour France and starts his Casino de Paris residency.
Sugar Sammy's quest for global domination continues unabated. Remaining faithful to his unique style wherever he goes, his insightful and often controversial remarks leave no one indifferent. This "fearless comic with a talent for provoking both laughter
and outrage" also received a rare honor when the world's most prestigious newspaper, the New York Times, devoted an in-depth profile to him in its August 11, 2018, edition, a privilege bestowed on few performers. This was followed by an interview on the front page of the Arts section of the Washington Post and a visit by the New York Times to his favourite addresses in Montreal.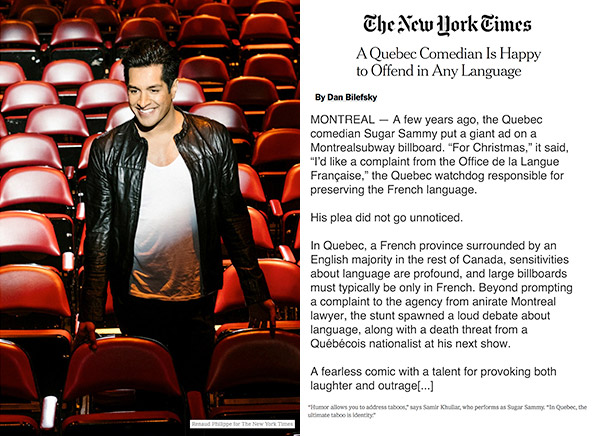 For all his global success, Sugar Sammy has not forgotten his fans in Quebec. In May 2018, in anticipation of beginning the next phase of his remarkable journey there, he released DVDs of his shows You're Gonna Rire and En français svp! The official launch was marked by a live performance and an exclusive celebration with over 6,500 fans who came to meet Sugar Sammy in Montreal—the place where it all started for the comedian, and where he would enjoy massive and unexpected success. The legendary Quebec shows that provoked numerous debates in both the media and the political milieu are now available on DVD or by download. And in January 2021, he'll begin a new residency in his hometown of Montreal
with a brand new show at the Olympia Theatre.


THE YOU'RE GONNA RIRE & EN FRANÇAIS SVP! PHENOMENON
The comedian first made a name for himself in 2011, after touring his English-language shows, Down with the Brown and Sugar Sammy Live in Concert, across several continents, before debuting his bilingual show, You're Gonna Rire, in his home town of Montreal. This was soon followed by a 100%-French version of the show, En français svp! which played at venues across the province. The unprecedented success of this groundbreaking show made it a cultural phenomenon. A total of 421 sold-out performances—and 372,000 tickets later—it became the best-selling debut one-man show in Quebec's history.
The final performance of Sugar Sammy's tour alone drew a record 115,000 fans to an outdoor show presented at Montreal's renowned Place des Festivals as part of the Just For Laughs festival on July 28, 2016.
This tour took Sugar Sammy's career to new heights, with prestigious Billboard magazine declaring it the top-selling Canadian tour in 2013, across all categories, and one of the 30th highest-grossing tours in North America.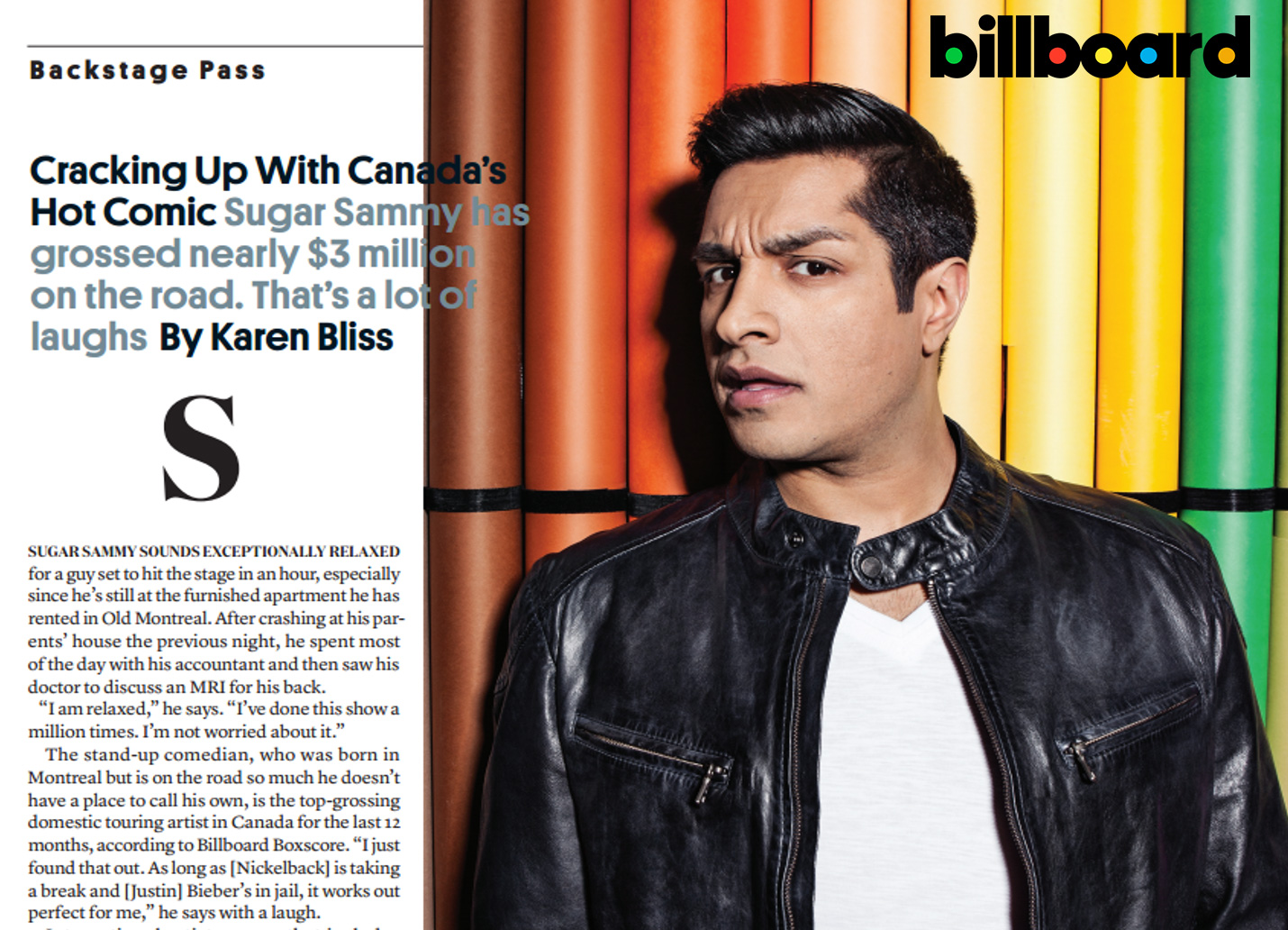 The awards would follow. Sugar Sammy became the first English-language comedian to be honoured at Quebec's prestigious Olivier comedy awards, winning the Olivier for Best Show and Comedian of the Year in May 2013. More honours were to come, with Sugar Sammy once again receiving the title of Comedian of the Year in 2014.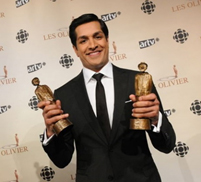 THE QUEST FOR GLOBAL DOMINATION
Working in four languages has afforded Sugar Sammy the opportunity to travel the world and perform for his devoted fans in countries far and wide, including England, Australia, Germany, Ireland, Holland, Hong Kong, Thailand, the Philippines, China, India, Bahrain, Jordan, Qatar, Egypt, Kuwait, Abu Dhabi, Lebanon, Singapore, Malaysia, Saudi Arabia, Dubai, New Zealand and South Africa, not to mention Canada and the United States.
In the summer of 2018 Sugar Sammy returned to Asia, appearing in Malaysia and Singapore, performing in the third season of Comedy Central: Stand-Up, Asia!, a comedy special aired in 18 Asian countries.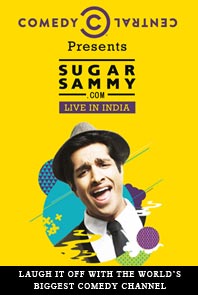 In recognition of his talent and multilingualism, he was the first artist ever chosen by Comedy Central India to tour their country, visiting Mumbai, Bangalore and Delhi in March 2013 with his English/Hindi/Punjabi comedy show.
COMEDY FESTIVALS: AT HOME AND ABROAD
A favourite on the high-profile comedy festival circuit, Sugar Sammy's many fans have been able to see him at Montreal's Just For Laughs Festival, to which he has been invited numerous times, at the Sydney, Cape Town, Johannesburg, Melbourne, Auckland, Halifax and Winnipeg festivals, and at the Grand Rire and ComediHa! festivals in Quebec City.

In July 2017, Sugar Sammy took time out from travelling the world and returned to his home turf of Montreal, where he hosted two sold-out international galas featuring the world's leading comedians at the 35th edition of Just For Laughs.
In the fall of the same year, Sugar Sammy had the opportunity to re-connect with Canadian audiences. He hosted the 17th edition of the annual Just For Laughs Canadian Comedy Tour, with stops at some of Canada's leading venues.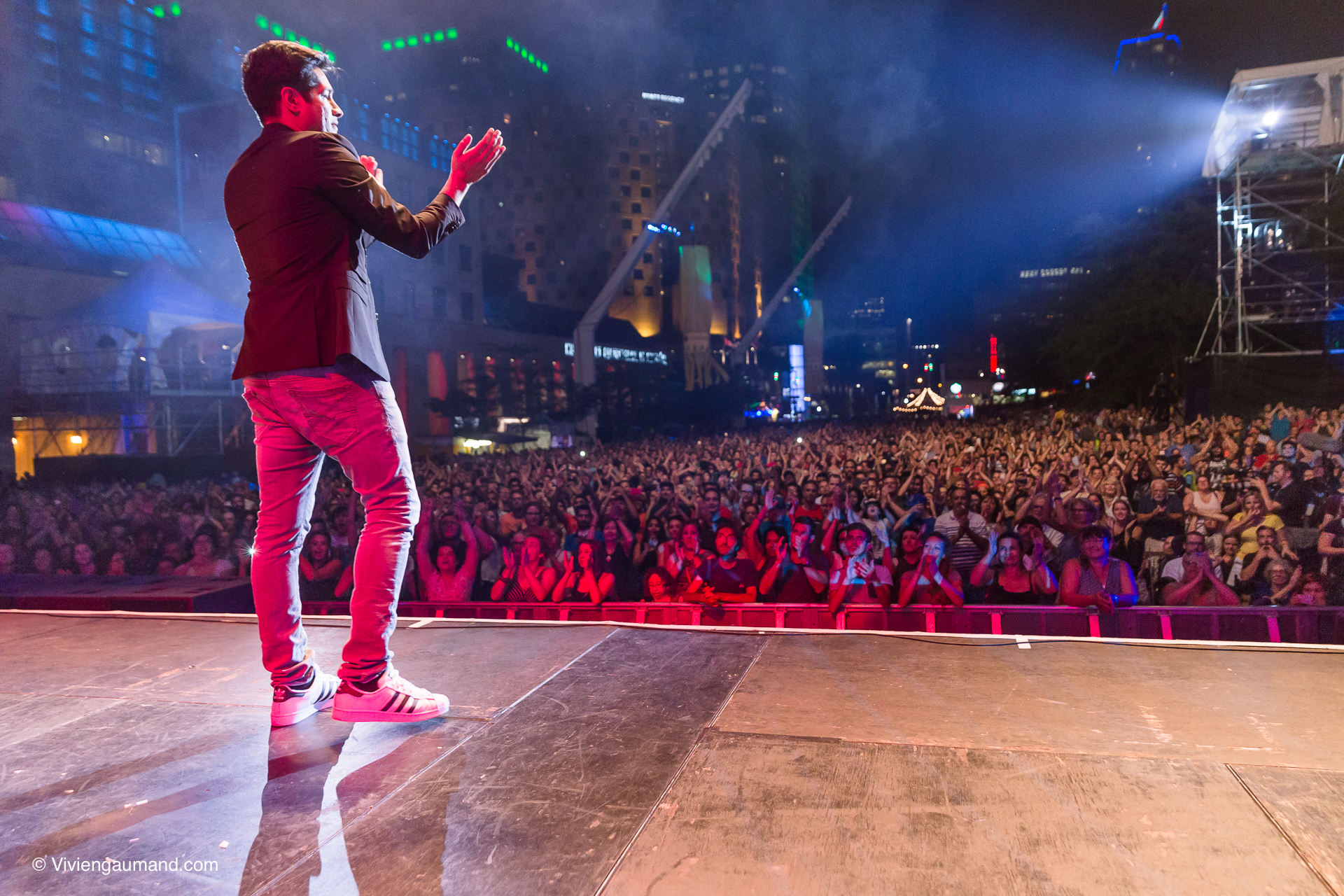 ON SCREEN

Sugar Sammy's success transcends the stage. The comedian's first-ever DVD, Sugar Sammy Live in Concert: Direct from Montreal, was the top-selling comedy title on Amazon.ca for five straight weeks and continues to post highly impressive sales. The concert featured on the DVD, a long-time staple of Air Canada's in-flight entertainment programming and The Comedy Network, was the first special starring a Canadian stand-up on HBO Canada. Internationally, an impressive list of TV networks have provided showcases for Sugar Sammy's smooth-talking, charismatic humour, including Showtime Arabia, The Comedy Channel, CTV and Dutch network NTR — not to mention 23 million views for his online stand-up videos.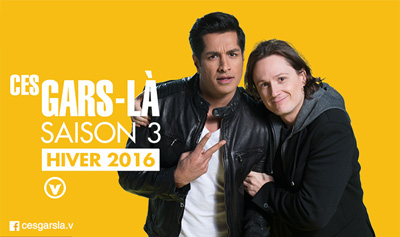 The next step for the comedian saw him branching out and conquering the small screen with Ces gars-là, a sitcom created, co-written and starring Sugar Sammy. This modern buddy comedy takes you into the world of two friends, whose intrinsic differences colour their friendship and create a variety of adventures for the odd couple, who find themselves navigating absurd situations with more or less noble intentions. The series, which was broadcast in Canada from 2014 to 2016, was the first French-language TV series in Quebec to be as popular with anglophone and ethnic viewers as it was with francophones.

PARTNERSHIPS & ADS
As a prominent figure with global appeal, Sugar Sammy has attracted the interest of world-renowned partners. In 2014, Apple chose him to perform in their TV ads in French Canada, and in 2015, he became the Montreal Canadiens' spokesperson in a series of international ads intended to unite the hockey team's fans across the globe. Sugar Sammy previously played the part of a celebrity prank caller in the English version of a major national TV and web advertising campaign for Videotron in 2011. The campaign was a tremendous success, winning several awards—including an acting prize for the comedian.

GETTING TO KNOW SUGAR SAMMY
Sugar Sammy belongs to a new breed of accessible comics who have enjoyed success at the global level. The highly-respected Hollywood Reporter selected him as one of their "Ten Comics to Watch" around the world.
Sugar Sammy lives and embraces globalization, stirring up and sampling the multi-cultural melting pot that exists in most urban centres today. A smart and charismatic provocateur, he's a master at interacting with audiences in a style recalling the greats of traditional American stand-up. He presents hilarious scenarios and comments on our global society's inherent contradictions in a brilliantly entertaining way, sharing his views of his Indian roots and world travels.
Next stop: global domination—one laugh at a time!
Subscribe to Sugarnation and join his mailing list for all the latest news and priority ticket access for upcoming shows.