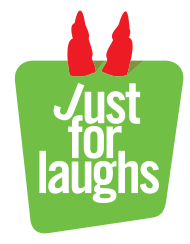 2017 JUST FOR LAUGHS CANADIAN COMEDY TOUR HOSTED BY SUGAR SAMMY
2017-08-22
The 2017 Just For Laughs Canadian Comedy Tour is thrilled to announce that Canadian superstar comedian, Sugar Sammy¸ will host the 17th edition of the annual comedy tour this fall. Fresh from hosting two critically acclaimed sold-out Galas at the 35th edition of the Montreal International Just For Laughs Comedy Festival this July, the JFL Tour will see Sugar Sammy, along with the cynically good natured Alonzo Bodden and the hilarious Gina Brillon, perform in prestigious theatres across Canada beginning October 13 in Surrey, BC and wrapping up in Kitchener, ON on October 28. Tickets go on sale Friday, August 25 at 10:00 AM local time.
About Sugar Sammy

He is a charismatic provocateur: Sugar Sammy seamlessly hits on cultural, social and political themes with great charm and finesse allowing him to connect extremely well with audiences on an international level. He treats controversial subjects with rigor and aplomb making his appeal inter-generational. Ultimately, his comedy has changed the landscape of our cultural reality by confronting language and social issues like never before in an entertaining exploration of our cultural divide.
He's a record setter: His bilingual show, You're Gonna Rire, presented in his home town of Montreal, had a total of 421 sold-out performances, and sold 372,000 tickets, making Sugar Sammy the best-selling artist with a one-man show in the history of Quebec. In May 2013, Sugar Sammy became the first English comedian to win at Quebec's prestigious Olivier comedy awards, winning the Olivier for Best Show and Comedian of the Year. In 2014, he once again won the Olivier for Comedian of the Year.
He's worldwide: One of the hottest comedians on the international circuit, Sugar Sammy has performed over 1,500 shows in 29 countries in English, French, Hindi and Punjabi. In March, he launched his new show in France where he sold-out 78 shows and will return this fall to perform an additional 25 shows and, he recently played a 40-show US tour this past spring/summer. He has also appeared on special broadcasts on HBO Canada, Comedy Central India, CTV, Comedy Network and Showtime Arabia. This is Sammy's second time hosting the Just For Laughs Comedy Tour.
He's not afraid of crowds: Last year, Sugar Sammy performed his hit bilingual show You're Gonna Rire one last time in front of a crowd of over 115,000 outdoors at the Montreal International Just for Laughs Comedy Festival.
About Alonzo Bodden

He's a winner: Introduced to America on NBC's Last Comic Standing, Alonzo Bodden was runner up on season 2 and came back to win it all on season 3 Last Comic Standing: The Best of the Best.

He's a hit even with his peers: Trevor Noah described Alonzo as "One of the funniest people you'll see on stage."
He's a Festival favourite: Alonzo had the distinction of the most performances at this past July's Montreal International Just For Laughs Comedy Festival where he was also the first performer on the first show of the Festival and the last performer on the closing show of the Festival. In addition, Alonzo hosted, to great acclaim, the JFL Comedy Pro Award Show which honours leading talent in the comedy industry. This year's honourees and guest speakers included Trevor Noah, Jim Carley, Ali Wong, Judd Apatow , Kenya Barris and Craig Ferguson, to name a few.

He's on all the media platforms: A regular on NPR's Wait Wait…Don't Tell Me!, Alonzo recently filmed his second stand-up comedy special tentatively titled Historically Incorrect, and filmed a guest role on the upcoming ABC comedy "Dr. Ken" starring Ken Jeong as a doctor married to a therapist. In 2011, he starred in the comedy special Who's Paying Attention on Showtime, released a DVD, and started the podcast he hosts a podcast of the same name. An avid motorist, Alonzo also hosted Speed Channel's 101 Cars You Must Drive and America's Worst Driver on the Travel Channel.

He'll always love you: While his movie career has consisted mainly of playing security guards, he has protected the best, including Steve Martin and Queen Latifah in Bringing Down The House and Leslie Nielsen in Scary Movie 4. He was also the voice of "Thunderon" in Power Rangers Lightspeed.
He's a world traveller: Alonzo has traveled around the world entertaining USO troops from Iraq to Greenland and everywhere in between. This is Alonzo's 4th appearance on the Just For Laughs Canadian Comedy Tour. He loves Canada and Canada loves him!
About Gina Brillon
She started young: Actress, comedian, and writer Gina Brillon was born and raised in Bronx, New York. She's been a stand-up comic since she was 17 years old.
She's a winner: Gina was the first Latina winner of NBC's 2012 Stand Up for Diversity Showcase.
She's an author: Gina is also a published writer and poet. Her pieces have appeared in the New York Post and Daily News, among others.

She's on TV & in films: Her first one hour special, Pacifically Speaking, was produced by Gabriel Iglesias and debuted on NuvoTV, and she had a featured role in Gabriel Iglesias' The Fluffy Movie. She's made appearances on E!'s Chelsea Lately, AXS' Gotham Comedy Live, The View, and Late Night with Seth Myers. This fall Gina will be playing a recurring role on CBS' Kevin Can Wait with star and creator Kevin James.

About the Just For Laughs Group
Founded in 1983, the Just For Laughs Group's growth is concentrated on three major focal points: festivals (in Montreal, Toronto, Vancouver and Sydney); television production (most notably Gags, seen in 135 countries and on 95 airlines); and live shows (Canadian tour dates for Jerry Seinfeld, Louis C.K., Jim Gaffigan, Bill Burr, Aziz Ansari, John Mulaney, Jeremy Hotz, Danny Bhoy, Jimmy Carr, North American dates for John Cleese & Eric Idle and Family Guy Live!). Its inaugural Montreal Festival, now in its 35th year, is the world's largest and most prestigious comedy event, welcoming more than 2 million people each summer. The Group has offices in Montreal, Paris, Los Angeles, Toronto, London, and a small apartment on the Internet.
THE 2017 JUST FOR LAUGHS CANADIAN COMEDY TOUR
The 17th Edition will visit the following locations:
| | | | |
| --- | --- | --- | --- |
| Friday | 13-Oct-17 | Surrey, BC | Bell Performing Arts Centre |
| Saturday | 14-Oct-17 | Vancouver, BC | Chan Centre for the Performing Arts |
| Sunday | 15-Oct-17 | Victoria, BC | McPherson Playhouse |
| Monday | 16-Oct-17 | Kelowna, BC | Kelowna Community Theatre |
| Wednesday | 18-Oct-17 | Regina, SK | Conexus Arts Centre |
| Thursday | 19-Oct-17 | Calgary, AB | Southern Alberta Jubilee Auditorium |
| Friday | 20-Oct-17 | Edmonton, AB | Winspear Centre |
| Saturday | 21-Oct-17 | Winnipeg, MB | Burton Cummings Theatre |
| Tuesday | 24-Oct-17 | Ottawa, ON | Centrepointe Theatre |
| Wednesday | 25-Oct-17 | Ottawa, ON | Centrepointe Theatre |
| Thursday | 26-Oct-17 | Toronto, ON | Massey Hall |
| Friday | 27-Oct-17 | Hamilton, ON | First Ontario Concert Hall |
| Saturday | 28-Oct-17 | Kitchener, ON | Centre in the Square |
For more information, including where to buy tickets, visit: www.hahaha.com/comedytour
-30-
Media Contacts
Leisa Lee
514 946-2010 leisa@leisaleegroup.com
Talar Adam
514 833-0274
talar@leisaleegroup.com