Sugar Sammy BIO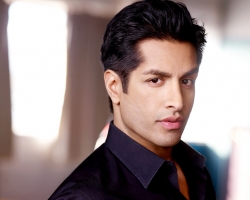 One of the hottest comedians on the international circuit, Sugar Sammy is enjoying great success both at home and around the world. In four years, he has sold more than 370,000 tickets to his shows in Canada and India, including over 140,000 to his ground-breaking English-French bilingual show. His tour dates have won him the ranking of one of the 30th highest-biggest grossing tours in North America according to Pollstar magazine and Billboard Magazine named him the top-selling Canadian tour for the 12 months ending April 2014. Critics and fans alike have lauded him for finding a way to make everyone laugh at each other, and themselves, at the same time, in the same room.
In May 2013, Sugar Sammy became the first English comedian to post wins at Quebec's prestigious Olivier comedy awards. He won the Olivier for Best Show (voted by the industry) and the Olivier for Comedian of the Year (voted by the public). In 2014, he once again won the Olivier for Comedian of the Year at the 16th annual gala and Apple chose him to perform in their TV ads in French Canada. In May 2015, Sugar Sammy was nominated again, for a third year in a row, for the Olivier for Comedian of the Year.
He is the first artist chosen by Comedy Central India to tour their country, visiting Mumbai, Bangalore and Delhi in March 2013 with his English/Hindi/Punjabi comedy show.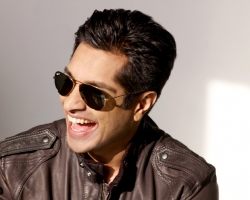 Working in four languages affords Sugar Sammy the opportunity to travel the world to perform for his dedicated fans. Over 1,400 shows in 28 countries, including England, Australia, Germany, Ireland, Holland, Hong Kong, Thailand, the Philippines, China, India, Bahrain, Jordan, Qatar, Egypt, Kuwait, Abu Dhabi, Lebanon, Singapore, Malaysia, Saudi Arabia, Dubai, New Zealand and South Africa, in addition to Canada and the United States, have given him a distinctly universal perspective. He's been invited to perform at Montreal's Just For Laughs Festival seven times. No stranger to the prestigious festival circuit, he's also performed at the Sydney, Cape Town, Johannesburg, Melbourne, Auckland, Halifax and Winnipeg festivals as well as Le Grand rire festival in Quebec City.
Part of a new breed of young, global, accessible performers, Askmen.com dubbed him "Comedy's New Rock Star" and The Hollywood Reporter selected him as one of their "Ten Comics to Watch". A tour-de-force, Sugar Sammy stirs up and samples the multi-cultural melting pot that exists in most urban centres today. In doing so, he presents hilarious scenarios and comments on our global society's inherent contradictions in a brilliantly entertaining way, presenting his views of his Indian roots, world travels, arranged marriages, pop culture and modern day relationships in a "...perfect balance between confident swagger and self-deprecation."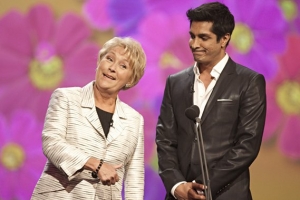 His bestselling DVD "Sugar Sammy Live in Concert: Direct from Montreal" was the Number One selling comedy DVD on Amazon.ca for five straight weeks and continues to post impressive sales. The concert featured in the DVD, part of Air Canada's on-air entertainment program and featured on The Comedy Network, was the first special starring a Canadian stand-up on HBO Canada. Sugar Sammy has also had TV specials aired on Showtime Arabia, The Comedy Channel, CTV and Dutch TV network NTR. Meanwhile on the Web, his stand-up videos have had over 3 million views.
February 2014 marked the debut of Sugar Sammy and French-speaking comedian Simon-Olivier Fecteau's new TV show on Quebec's French V network –
Ces gars-là
, a buddy comedy à la Wedding Crashers and Swingers, written by and starring the two comedians and directed by Simon-Olivier Fecteau. The series,
Ces gars-là
, is inspired by the lives of the two writer-comedians and traces their searches for love, their relationships with their families and how they deal with the rules of their own friendship. Based on an original idea by Sugar Sammy, the series is directed by Simon Olivier Fecteau and co-written by the two stars, along with mutual friend India Desjardins.
Having worked with some of the greats who have paved the way before him, such as Dave Chappelle, George Lopez and Damon Wayans, he's learned his lessons well. Next stop: global domination - one laugh at a time!
Visit sugarsammy.com and join his mailing list for all the latest news and priority ticket access for upcoming shows.